As people age, their financial priorities and needs shift. This shift brings unique challenges that need extra attention and care, especially for senior citizens. A stable and strategic plan is essential to living a comfortable and secure life during your golden years. And an exclusive savings account that caters to seniors can make a big difference in achieving this goal.
Savings accounts for senior citizens come with many advantages that are tailored to fulfil your specific financial needs. From higher interest rates to customised services and senior-friendly policies, these accounts provide features that can make your golden years financially stress free.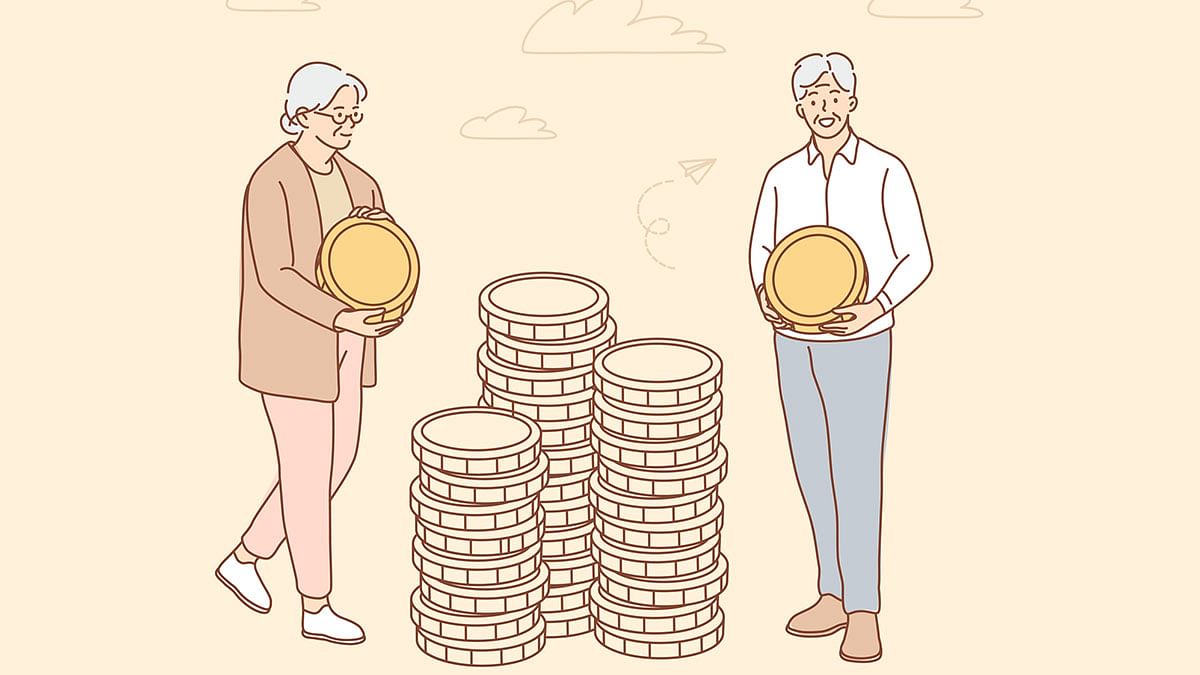 1. Better interest rates: Building wealth
Compared to regular savings accounts, senior citizen savings account interest rates are often much higher. The interest earned on your savings compound over time. Thus, you earn money on the principal amount as well as the interest that has already been accrued.
Moreover, many senior citizen savings accounts have low minimum balance requirements and may even waive certain fees. This can simplify your finances and help you keep more of your money in your pocket.
2. Diversified investment access: Expanding financial horizons
With a senior citizen bank account, there is no need to go to multiple investment agencies, make in-person visits, or fill out lengthy paperwork to access investment products. This bank account offers easy accessibility to various investments from the net banking platform or mobile app, like trading and demat accounts, exchange-traded funds, mutual funds, and gold.
The ability to use savings accounts for all these transactions helps explore and diversify your portfolio. This is particularly crucial today, where financial markets offer numerous investment avenues.
3. Priority services: Enhanced banking experience
Another benefit of senior citizen savings accounts is priority services offered by banks, such as dedicated assistance and personalised attention.
In fact, many banks have special sections or service counters specifically for seniors. This priority saves time and effort, particularly during peak hours when there are long queues and crowds. Senior citizens may lack the energy for extended waits, and priority service eliminates the need to face such hassles. You can quickly complete your transactions, making the overall banking experience faster and more efficient.
4. Value-added services: Simplifying financial management
Many senior citizen savings accounts offer complimentary value-added services at no additional cost. These include services such as financial planning consultations, discounted or waived fees on various transactions, accidental hospitalisation cover, and educational workshops on topics relevant to seniors' financial well-being. These added services go beyond traditional banking services and provide enhanced financial management support.
5. More reward points: Incentives for transactions
Besides high interest rates, many senior citizen savings accounts often offer higher reward points than regular bank accounts. This is an attractive incentive for conducting financial transactions. These reward points can be redeemed for discounts, cashback, or various offerings from partnered merchants. Such rewards make day-to-day financial activities more rewarding and financially engaging for senior citizens.
Experience financial freedom with a senior citizen savings account
With better interest rates, access to investment products, priority services at bank branches, free value-added services, and higher reward points, senior citizen savings accounts offer more financial security and stability.
Furthermore, it's easy to open a savings account online through various digital platforms offered by banks, making it a convenient option if you do not want to visit a branch. Just fill out an application form, upload the documents, and complete the KYC process digitally. Now, enjoy the perks and exclusive benefits of a senior citizen savings account from the comfort of your home.